Safe Transfer of your Fragile Items is our Priority
If your items are very fragile, one of kind, sentimental, or very expensive, the expert packing and crating team at Lifetime Moving Co. will pack your items in custom crates that will ensure your items arrive safely.
Do I Need Custom Crating?
If you're moving fragile, expensive, or valuable possessions, like the list below, consider crating:
Artwork including sculptures, paintings, etc.
Fragile items made of mirrors, glass, marble, or other highly breakable material
Older items like antique furniture
Ornate chandeliers
Collectors' items
Sensitive electronic equipment like computers, servers, and monitors
If you need help deciding whether you need crating services the experienced team at Lifetime Moving Co. can always help you decide. Give us a call today!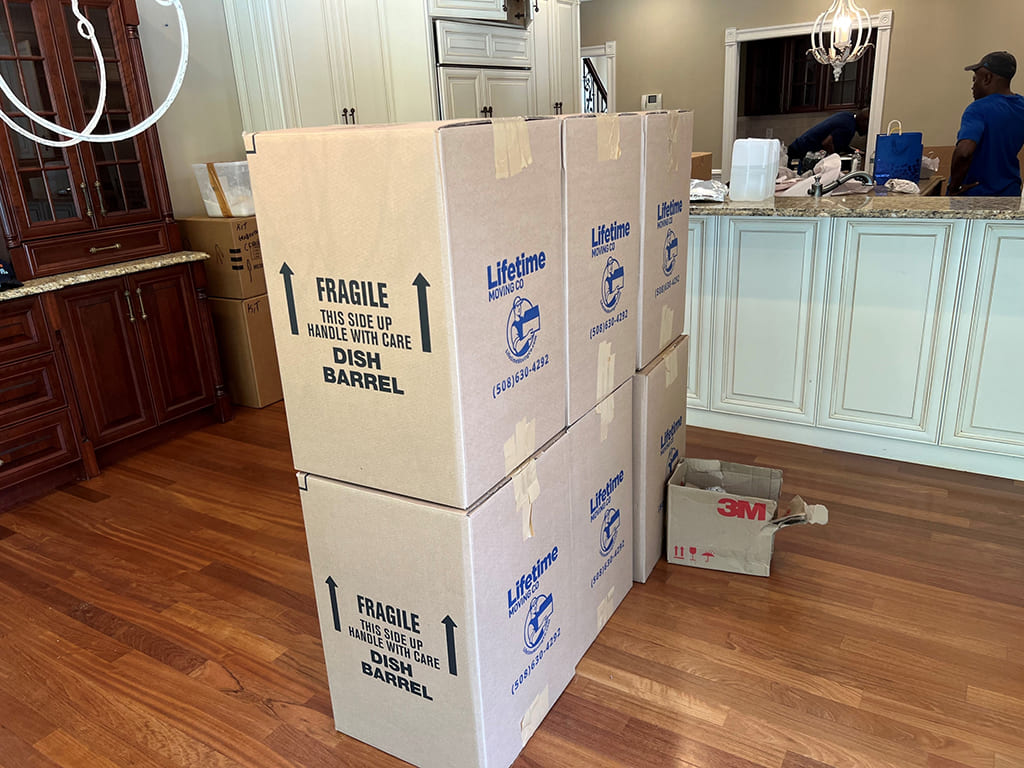 Move Planning
After you contact us, we send one of our move planning specialists to estimate and customize your move plan. This is very important for any move, and necessary when doing a complicated move (multi day, packing, storage, etc...). We offer our expertise and take the burden away from you during the moving process. Your move specialist is by your side throughout the entire process.